Expanding Access to Healthcare Through Technology
Our mission is to find cost effective ways to improve healthcare in underserved parts of the world by using emerging technologies. The SKYGEN International Foundation works to deliver life-changing healthcare benefits to those without them due to cost and/or lack of access to care and technology.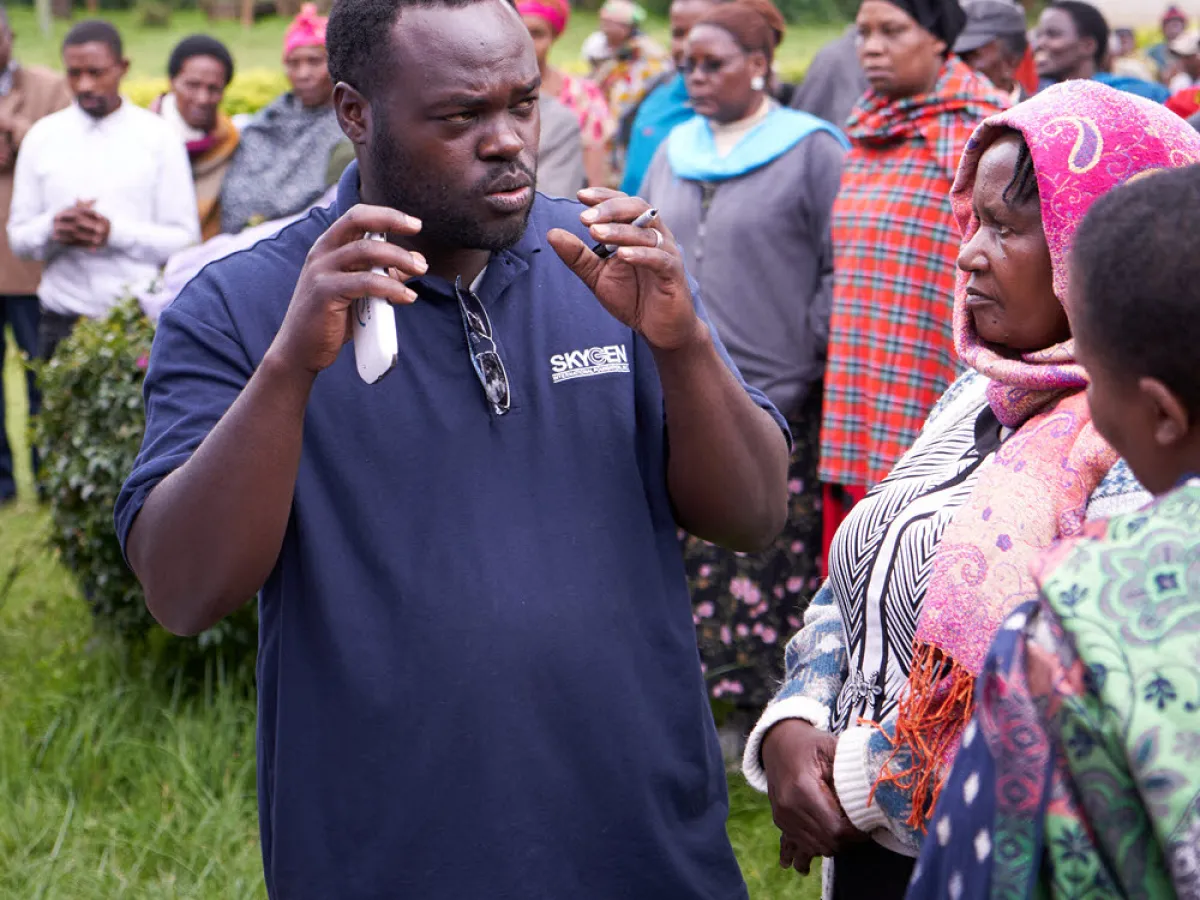 Making Vision Care Sustainable
In Tanzania and other developing countries, a severe shortage of eye doctors and lack of healthcare technologies means millions of children can't see the blackboard clearly. Adults struggling to see on the job risk limited productivity and even physical danger. The fact is, a pair of custom glasses has the power to transform a life and make every day richer.
A primary goal of the SKYGEN International Foundation is to make improved healthcare sustainable. In Tanzania, a team of local residents hired and trained by the Foundation continue the vision care services which began in July 2018, serving the Arusha region. Vision screenings have expanded into the schools, helping students and teachers achieve success. 

In addition, the project is creating positive economic impact through employment of local professionals. The full-time positions pay above-average wages in the Tanzanian job market, enabling team members to bring home a good income. The specialized training they receive is also very valuable.
You Can Make a Difference
Your donation helps provide vision screenings and prescription eyeglasses for underserved parts of Tanzania and funds training of local teams needed to sustain these efforts.
Donate Now