Menomonee Falls, Wis., Nov. 7, 2019 – SKYGEN International Foundation, the philanthropic arm of the health care benefits technology and administration company SKYGEN USA®, recently celebrated a historic milestone in its efforts to provide free vision services, mostly to students and teachers, throughout underserved communities in Tanzania. 
Since July 2018, the nonprofit organization has provided more than 100,000 Tanzanians with free vision tests and distributed more than 22,500 pairs of free prescription glasses. It will continue to expand its reach to even more regions of the East African country in the coming years. 
The glasses have been built to each person's specific prescription and in most cases delivered on the day of the test. For students, the work the foundation is doing means creating more opportunities for a better life. For adults and elders, it means restoring dignity and allowing them to lead richer, more fulfilling lives.
"We could not be more honored and humbled to make positive changes to people's lives through these vision services and glasses," said Lisa Sweeney, Executive Director of the SKYGEN International Foundation. "Being able to see can be the difference between being employed or unemployed, getting an education or not getting an education. By enabling people to see, we're able to make extremely impactful changes to individuals, their families and, ultimately, entire communities throughout Tanzania."
To learn more about SKYGEN International Foundation, see current results and/or donate to the foundation, visit https://skygenfoundation.org.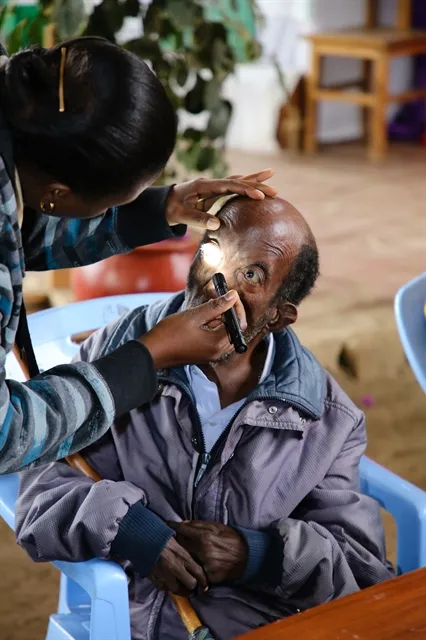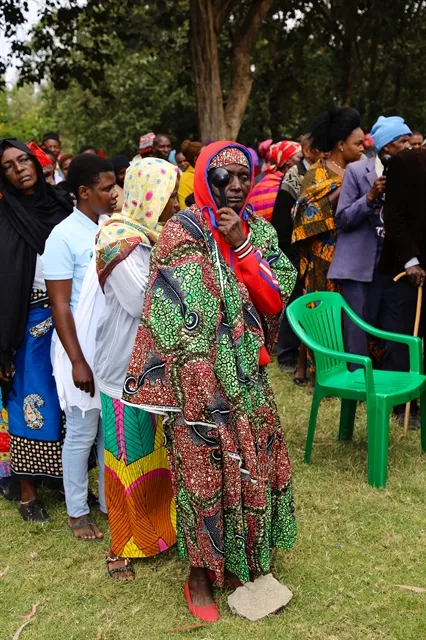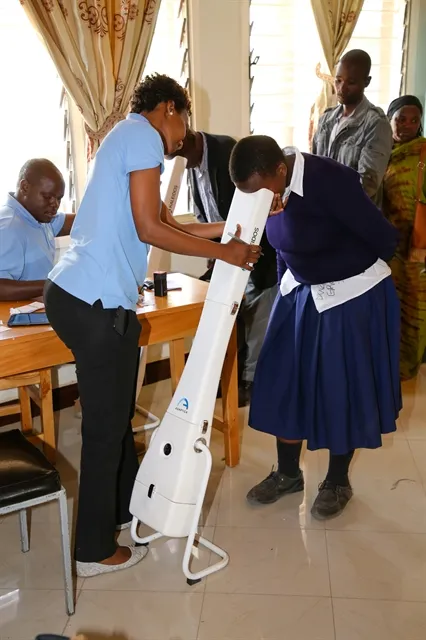 SKYGEN International Foundation team members perform eye exams in Tanzania.
About SKYGEN USA®
SKYGEN USA transforms healthcare with innovative, next-generation technology-enabled solutions and data analytics that inspire stakeholders to challenge the status quo and create better alignment, driving efficiency, reducing costs and elevating experiences for patients and providers alike. Its software solutions help insurance companies become more streamlined through a portfolio that includes Benefits Administration, Enterprise Technology, On-Demand Solutions and Professional Services. SKYGEN USA powers the nation's largest healthcare insurers with clients operating in more than 100 markets within the U.S., serving 35 million members on its technology platform and 10 million additional members through its outsourcing applications.
About SKYGEN International Foundation, Inc.
SKYGEN International Foundation, Inc. works to improve healthcare in underserved parts of the world by employing digital technologies toward better healthcare for all. It utilizes both SKYGEN USA's Enterprise Technology, as well as global leader partners in vision technology to deliver life changing vision correction for tens of thousands, who would otherwise be forced to live with vision issues. It also employs local citizens to provide the services, thus creating jobs for the area. For more information, visit https://skygenfoundation.org.
#  #  #
For media inquiries, please contact:
Lisa Sweeney
Executive Director
SKYGEN International Foundation
Lisa.Sweeney@SKYGENUSA.COM
You Can Make a Difference
Your donation helps provide vision screenings and prescription eyeglasses for underserved parts of Tanzania and funds training of local teams needed to sustain these efforts.
Donate Now